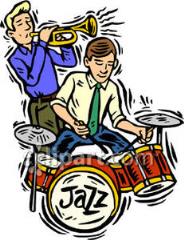 The 9th annual Jazz for Meals concert will take place at 7 p.m. on Thursday, March 23, 2017 at Camden Hills Regional High School. This is an important community fundraising event for MCH Meals on Wheels and showcases high school and middle school jazz bands from across the Midcoast region. This year's line-up includes the Belfast High School Jazz Band, Camden Hills Regional High School Jazz Band, Camden-Rockport Middle School Jazz Bands and MOJO (Monday Night Jazz Orchestra). Admission is by donation with a suggested amount of $8 for adults, $5 for students and $15 for families. Meals on Wheels will deliver more than 30,000 meals to more than 200 homebound clients in 2017. An additional 4,000 meals will be provided at community dining sites. We hope you will join us for this entertaining evening with fun for the entire family! For more information call 596-6477.
CONTACT INFO:
Camden Hills Regional High School


Keelson Avenue




Rt. 90


Camden
Contact:
ADDITIONAL INFO:
Category:
Children-Family
Community Event
Cost:
Suggested donation: $5 students/$8 adults/$15 family
Sponsor:
ACCESSIBILITY INFO:
Notes :
Disclaimer:
Any person or entity that relies on any information obtained from this system does so at his or her own risk. Various websites may be linked through the MaineArts.com website. Content of such sites is not monitored by the Maine Arts Commission.