1st Annual Brunswick Arts & Crafts Show
October 22, 2016 - October 23, 2016
1st Annual Brunswick Arts & Crafts Show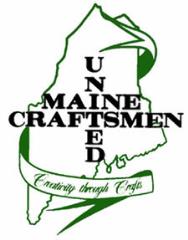 A show and sale of unique handcrafted items made by Maine artisans. Buy local, buy a gift made in Maine. Visit our website for more information on this and our other shows and for valuable coupons.
CONTACT INFO:
Coastal Performance Center


14 Thomas Point Road


Brunswick
Contact:
ADDITIONAL INFO:
Category:
Cost:
$2 adults, kids under 12 free Tickets sold at the door.
Sponsor:
Disclaimer:
Any person or entity that relies on any information obtained from this system does so at his or her own risk. Various websites may be linked through the MaineArts.com website. Content of such sites is not monitored by the Maine Arts Commission.