Art Walk Bar Harbor First Friday
Art Walk Bar Harbor First Friday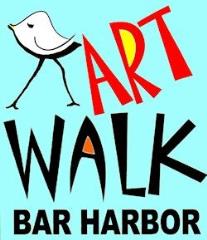 Caption:
Art Walk Bar Harbor First Friday's by Russell D'Alessio - artist
"An Autumn Stroll" - The final Art Walk of the 2015 season comes with beautiful fall weather. Enjoy a wide variety of fine art and craft, with special performance events including theatre and music at locations throughout the town. You'll find traditional and contemporary art, many by local and Maine artists, including wall art, sculpture, glass, pottery, jewelry, and fiber arts. Join the fun and stroll downtown Bar Harbor to meet an array of creative and talented people. Pick up your walking map at the Chamber of Commerce, most lodging establishments and at the galleries, other participating venues.
CONTACT INFO:
Art Walk Bar Harbor First Friday


Downtown


Bar Harbor
Contact:
ADDITIONAL INFO:
Category:
Cost:
Sponsor:
Art Walk Bar Harbor First Friday's
Disclaimer:
Any person or entity that relies on any information obtained from this system does so at his or her own risk. Various websites may be linked through the MaineArts.com website. Content of such sites is not monitored by the Maine Arts Commission.