Film and Discussion: The Great Alone
Film and Discussion: The Great Alone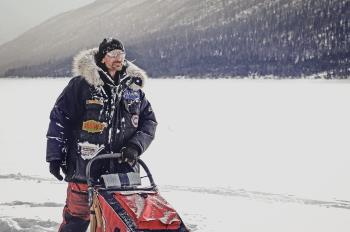 Caption:
Lance Mackey's comeback story is captured in the documentary "The Great Alone" by Greg Kohs
On Thursday April 21at 7 pm, experience the Iditarod at The Grand in Ellsworth as the theater (with The Great Maine Lumberjack Show and Cadillac Mountain Sports) presents the film "The Great Alone" with a special discussion led by local "lumberjill" and Iditarod vet "Timber" Tina Scheer! The film is a feature length documentary shot in the arctic wilderness of Alaska that captures the inspiring comeback story of champion sled dog racer, Lance Mackey. From his sunniest days as a boy by his famous father's side to cancer's attempt to unseat him, "The Great Alone" pulls viewers along every mile of Lance's emotional journey to become one of the greatest sled dog racers of all time. For more information on this or other Grand events, please call the box office at 207-667-9500 or visit The Grand website at www.grandonline.org or follow The Grand on Facebook.
CONTACT INFO:
The Grand


165 Main St


Ellsworth
Contact:
ADDITIONAL INFO:
Category:
Cost:
Tickets for this General Admission presentation are $10 for Adults, $9 for Seniors, $8 for Grand Members and $5 for Youth (12&under).
Sponsor:
ACCESSIBILITY INFO:
Notes :
Disclaimer:
Any person or entity that relies on any information obtained from this system does so at his or her own risk. Various websites may be linked through the MaineArts.com website. Content of such sites is not monitored by the Maine Arts Commission.