October 1, 2016 - October 2, 2016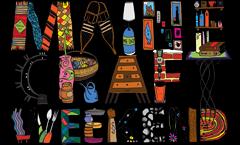 Maine Craft Weekend (MCW), a statewide tour of Maine craft studios, breweries, businesses and events, is an opportunity for the public to explore the life and work of craft artists and craft brewers in Maine. MCW is a public, educational, community oriented, family friendly weekend October 1 + 2, 2016. MCW is scheduled in conjunction with American Craft Week, a nationwide event promoting craft events each October. Modeled after Maine Maple Sunday and Buy Local Saturday, this self-guided tour features participants all over the state who are not regularly open to the public or who have planned special MCW events and demonstrations at their locations. Plan a route to include a pottery wheel lesson and a glass blowing demonstration in the morning, swing by a brew pub for lunch, wrap up the day perusing a craft show and start all over again on Sunday!
CONTACT INFO:
Maine Craft Studios, Breweries, Busines, Events


Maine


All Over
Contact:
ADDITIONAL INFO:
Category:
Cost:
Please visit http://mainecraftweekend.org/
Disclaimer:
Any person or entity that relies on any information obtained from this system does so at his or her own risk. Various websites may be linked through the MaineArts.com website. Content of such sites is not monitored by the Maine Arts Commission.