Calling All Artists : Art on the Court
---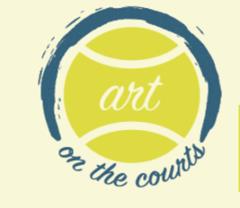 Are you a painter, watercolorist, sculptor, wood carver, ceramic artist, fiber artist, photographer, digital artist,
jewelry designer, metal craft artist, healing artist or do you create any other form of art?
If so, you're invited to participate in the exhibition, sale and demonstration of your work! Booth sizes are 12x12 and cost $50.00. Artists must provide their own displays. No commission on sales.
We also have a Wine and Food Pairing, presented by The Lighthouse in Manchester, Maine.
The day will include demonstrations by various artists. If you're interested, please indicate on your registration form.
Join us Sunday, October 15, 12 p.m. - 6 p.m. at the Kennebec Valley Tennis Association, 23 Leighton Rad in Augusta, Maine.
RESERVE YOUR SPACE
Booth sizes are 12 x 12 and cost $50. You must provide your own display. No commission on sales.
You will have exposure to the 4,400 staff ans associates of Maine General, in addition to more than 150 tennis and pickleball players, their friends, and their families.
Advertising for the event features on 92 Moose, Kennebec Journal, and other local papers.
Please send submissions and all questions to artonthecourts@gmail.com