Teachers as Practitioners: Auburn's K-12 Art Teachers
---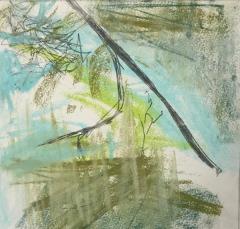 Teachers as Practitioners: Auburn's K-12 Art Teachers
L/A Arts Gallery, 221 Lisbon Street, Lewiston, Maine
March 19 – May 2, 2020
Lewiston, Maine, March 10, 2020 - LA Arts presents Teachers as Practitioners: Auburn's K-12 Art Teachers, an exhibition of artworks in a variety of media, from painting and sculpture to illustration and ceramics by the art teachers in the Auburn schools. Teachers as Practitioners will be on view at the LA Arts Gallery from March 19 through May 2. A reception for the artists will be held on Thursday, March 19, from 5-7pm. The LA Arts Gallery is located at 221 Lisbon Street in Lewiston. Gallery hours are 12-4 Tuesdays-Fridays and 11-3 Saturdays. Exhibitions and artist receptions are free and the community is invited to attend.
Artists included in the exhibition are
Elizabeth Ellis - Grades 7-8, AMS, Felting
Lynda Leonas, Grades K-6, Alabaster / Sculpture
Karen Ogg - Grades 9-12, Franklin Alternative School
Matthew Peinado - Grades 9-12, ELHS, Painting/Airbrush
Shawn Rice - Grades 9-12, ELHS, Sculpture, Illustration
Terri Wentzel - Grades 9-12, ELHS, Ceramics
Since 1973, LA Arts, the arts agency for the cities of Lewiston and Auburn Maine, has pursued a mission to engage and inspire a vibrant community through arts and culture. The agency works with governments, businesses, schools and local arts and cultural organizations to create opportunities for community members across the generations to experience, learn, and participate in the arts. LA Arts organizes arts programs and initiatives, supports the work of local artists and art organizations, and highlights the essential role the arts play in shaping an economically vital, socially integrated, and forward-looking future for its community. Learn more at www.laarts.org.
Filter Press Releases
Contact Information
LA Arts
LA Arts
Lewiston
ME
04240
(207) 782-7228
gro.straal@tcatnoc