"The Last Wave" A feature Film Directed by Peter Weir
Date: October 25, 2018
Location: The Presque Isle Public Library, Presque Isle
---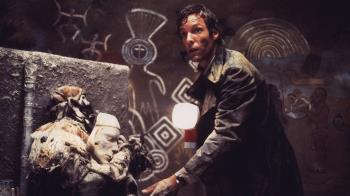 "The Last Wave"
Directed by Peter Weir
our Australian Masterpiece Starring Richard Chamberlin. Olivia Hammett and Gulplil.
See this Australian Masterpiece. 1977 PG-13
IN COLOR
Thursday evening at October 18th 7:10 at the Akeley Gallery Screening Room
Refreshments of course…..Here at the Presque Isle Public Library in Presque Isle Maine 04796….Call for Advanced
seating and
Full Screening…..
Richard Chamberlain stars as an Australian lawyer David Burton who takes on the defense of a group of aborigines accused of killing one of their own. He suspects the victim has been linked for violating a tribal taboo, but the defendants deny any tribal association. Burton plagued by apocalyptic visions of water slowly realizes his own involvement with the aborigines and their prophecies.