An Intimate Evening of Songs and Stories with Graham Nash
Date: October 1, 2019
Time: 08:00 PM - 10:00 PM
Location: 1932 Criterion Theatre, Bar Harbor
---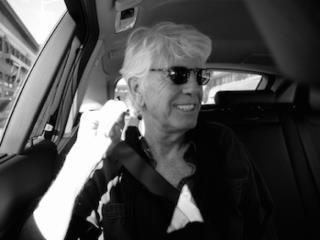 Legendary artist Graham Nash is a two-time Rock and Roll Hall of Fame inductee - with Crosby, Stills, and Nash and with the Hollies. He was also inducted twice into the Songwriter's Hall of Fame, as a solo artist and with CSN, and he is a GRAMMY Award winner.
Towering above virtually everything that Graham Nash has accomplished in his multi-faceted career stands the litany of songs that he has written and introduced to the soundtrack of the past half-century. His remarkable body of work, beginning with his contributions to the Hollies opus, including "On a Carousel" and "Carrie Anne," continues all the way to This Path Tonight(2016), his most recent solo album.
The original classic union of Crosby, Stills & Nash (& Young) lasted but twenty months. Yet their songs are lightning rods embedded in our DNA, starting with Nash's "Marrakesh Express," and "Lady of the Island," from the first Crosby, Stills & Nash LP (1969), and "Teach Your Children" and "Our House" on CSNY's Déjà Vu (1970).
Nash's solo career debuted with Songs For Beginners(1971), which included "Chicago/We Can Change the World" and "Military Madness" and others. In addition to his string of solo albums, he has performed and recorded with David Crosby as Crosby/Nash. Their eponymously titled Graham Nash/David Crosby(1972), is bookended by Nash's "Southbound Train" and "Immigration Man".
Nash's passionate voice has often been heard in support of peace, and social and environmental justice. During this tour, Nash is partnering with Musicians United for Safe Energy (M.U.S.E.) to raise funds with a special charity ticket (see below).
Filter Events
Venue
1932 Criterion Theatre
35 Cottage St
Bar Harbor
ME
04609
Sarah Jackson
207-288-0829
gro.ertaehtnoiretirc@haras