Christine Letcher to perform at UMA Jewett Hall
Date: February 23, 2020
Time: 02:00 PM - 03:00 PM
Location: University of Maine at Augusta, Augusta
---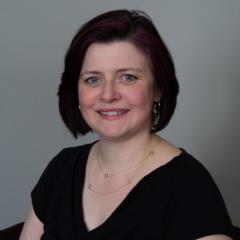 The "Concerts at Jewett" series, sponsored by the University of Maine at Augusta College of Arts and Sciences and UMA Senior College, will feature Christine Letcher, soprano and pianist, and the band PUMA in concert on Sunday, February 23, 2020 at 2:00 PM in Jewett Hall on the Augusta campus.
Christine Letcher's program will explore the mutual influences and borrowing techniques of French classical composers with American jazz musicians in the early-to-mid 20th century. The first half of the program will feature classical works for voice and piano by French Impressionist and Modernist composers Debussy and Ravel, among others. In the second half of the program, Letcher will sing jazz standards with the band, PUMA.
Tickets are $10, students $5, 12-and-under free. Buy tickets online, at Dave's Appliance in Winthrop, or at the door. Call 621-3551 or email office@umasc.org for more information or for mail order tickets.
» The next event in the Concerts at Jewett series will feature Maine-ly Harmony and Back Bay Four on March 8, 2020.
Filter Events
Venue
University of Maine at Augusta
46 University Drive
Augusta
ME
04330
UMA Senior College
621-3551
ude.eniam@semra.ellehcim