FACULTY CONCERT SERIES: Laura Kargul in Recital - A Night at the Opera
Date: October 13, 2017
Time: 08:00 PM
Location: Corthell Concert Hall, USM Gorham Campus, Gorham
---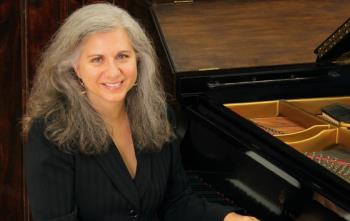 Friday, October 13 at 8 p.m.
FACULTY CONCERT SERIES:
Laura Kargul in Recital: A Night at the Opera
Opera has long inspired great composers who write for piano. Piano and opera fans alike will be captivated as Laura Kargul brings the drama and lyricism of opera to her performances of Mozart's Sonata in C Minor K. 457 and Chopin's beloved "arias for piano," the Nocturnes. She will conclude with two of Liszt's most stunning bravura opera transcriptions, Wagner's "Liebestod" and the Reminiscences de Norma (Bellini).
$15 adults, $10 seniors, USM employees and alumni, $5 students
Those needing special accommodations to participate fully in this program, contact Lori Arsenault, (207) 780-5142, loria@maine.edu. Hearing impaired: call USM's telex / TDD number (207) 780-5646.
Filter Events
Venue
Corthell Concert Hall, USM Gorham Campus
13 University Way
Gorham
ME
Lori Arsenault
2077805555
ude.eniam@airol