Live Theatre: Gilbert & Sullivan Society of Maine presents: HMS Pinafore and More!- 2nd Weekend Fri.
Date: February 16, 2018
Time: 07:00 PM - 09:00 PM
Location: The Grand, Ellsworth
---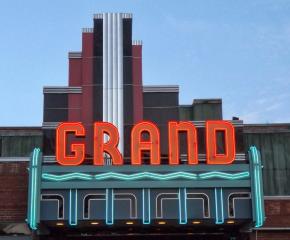 The Grand is excited to bring back the Gilbert & Sullivan Society of Maine (now in their 42nd year), live on the Stanley Subaru Stage and their production of the classic G&S opera "HMS Pinafore (and More!)" running two consecutive weekends beginning Friday February 9th through Sunday, February 18th, with showtimes at 7 pm on Fridays and Saturdays and 3 pm on Sundays. Arguably one of the most famous G&S stories concerns takes place, naturally, aboard the ship HMS Pinafore. The captain's daughter, Josephine, is in love with a lower-class sailor, Ralph Rackstraw, although her father intends her to marry Sir Joseph Porter, the First Lord of the Admiralty. She abides by her father's wishes at first, but Sir Joseph's advocacy of the equality of humankind encourages Ralph and Josephine to overturn conventional social order. They declare their love for each other and eventually plan to elope. The captain discovers this plan, but, as in many of the Gilbert and Sullivan operas, a surprise disclosure changes things dramatically near the end of the story. For more information on this or other Grand events, please call the box office at 207-667-9500 or visit The Grand website at www.grandonline.org or follow The Grand on Facebook.