Maine Arts Commission Grant Presentation - Nov. 14
Date: November 14, 2017
Time: 06:30 PM - 08:30 PM
Location: Portland Stage Company , Portland
---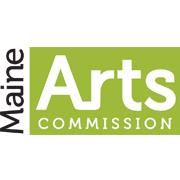 Kerstin Gilg of the Maine Arts Commission will be presenting information about grants and how applications get funded in particular. This event is November 14, 6:30 p.m. - 8:30 p.m. at Portland Stage 25 Forest Ave, Portland, ME 04101.and is hosted by the Maine Theatre Collective. The event is free and open to the public. The presentation will specifically focus on the upcoming Arts Commission grant cycle that will open on January first 2018.
For more information on the Maine Arts Commission and their grants please check out the Maine Arts Commission grant page.
To join the facebook event please go here.