Opera Workshop Performance: The NEW Orient Express-All aboard for OPERA!
Date: November 18, 2017
Time: 08:00 PM
Location: Corthell Concert Hall, USM Gorham Campus, Gorham
---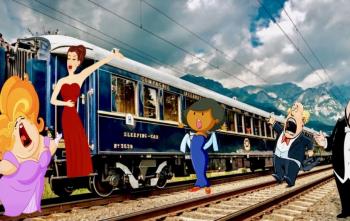 It is well known that the Orient Express during its existence changed its itinerary many times. Opera director Dr. Mariana Mihai-Zoeter together with the USM-Opera Workshop singers invite you to discover the newest itinerary of this famous train which now includes tickets to famous opera houses from each of the important cities where the train stops.
Reserve your tickets now!
The concert performance will take place on Saturday, November 18 at 8 p.m. in Corthell Concert Hall on the USM Gorham campus.
Tickets are $8 for adults, and $5 for seniors, USM alumni, and students. Purchase tickets online at www.usm.maine.edu/music/boxoffice, or by calling 207-780-5555.
Those needing special accommodations to participate fully in this program, contact Lori Arsenault, (207) 780-5142, loria@maine.edu. Hearing impaired: call USM's telex / TDD number (207) 780-5646.
Filter Events
Venue
Corthell Concert Hall, USM Gorham Campus
13 University Way
Gorham
ME
Lori Arsenault
2077805555
ude.eniam@airol