Sunday Salon: Curator Steven Matijcio
Date: November 19, 2017
Time: 03:00 PM - 05:00 PM
Location: Center for Maine Contemporary Art (CMCA), Rockland
---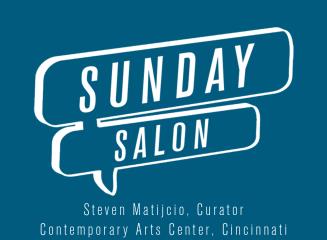 Free to CMCA members; others with admission
Join us for a talk with special guest Steven Matijcio on the role of curation in our galleries. Stay after the talk for further conversation and refreshments.
Steven Matijcio is the curator of the Contemporary Arts Center in Cincinnati, Ohio. Prior to this position he served as Curator of Contemporary Art at the Southeastern Center for Contemporary Art (SECCA) in Winston-Salem, North Carolina. Matijcio is a graduate of the Center for Curatorial Studies at Bard College and has held positions in a number of important galleries and museums including the Plug In Institute of Contemporary Art, the Power Plant, the Art Gallery of Ontario, and the National Gallery of Canada.
Matijcio was honored in 2010 with a prestigious Emily Hall Tremaine Exhibition Award. In the fall of 2012 he curated the 4th edition of the Narracje Festival in Gdansk, Poland, and his 2013 essay "Nothing to See Here" was accepted into the RENEW Conference in Riga, Latvia.