Three Sisters by Anton Chekhov New Version by Libby Appel
Date: November 9, 2018 - November 11, 2018
Time: 07:30 PM
Location: Wish Theater, Brunswick
---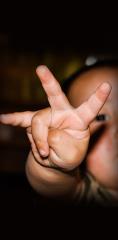 Central to the story are three sisters who, while longing for the bright lights and big city of Moscow, stumble into the meaning of their lives. This version by Libby Appel is, in her words "absolutely a labor of love", fueled by a lifetime of devotion to Chekov's plays. Simultaneously comic and searing, Three Sisters reminds us that to be alive is to affect one another irrevocably, and every choice – including not deciding at all – has lasting consequences.
Performances are in Wish Theater at 7:30 PM on Nov. 9 & 10 and at 2 PM on Nov. 10.
Tickets to all events are free and available at the Smith Union Info Desk on and at the door. No advanced reservations are available October 19. Call 207-725-3375 for information.
Sponsored by the Alice Cooper Morse Fund