UUCB Concerts for a Cause: HEATHER MASSE and JED WILSON
Date: June 25, 2022
Time: 07:30 PM - 09:30 PM
Location: Unitarian Universalist Church of Brunswick, Brunswick
---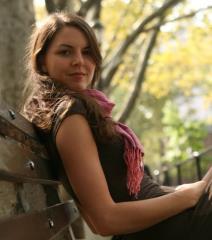 UUCB Concerts for a Cause
presents
Heather Masse and Jed Wilson
Saturday, June 25 at 7:30 pm
Unitarian Universalist Church of Brunswick
1 Middle Street, Brunswick
Back by popular demand, Heather Masse and Jed Wilson return to the UUCB Concerts for a Cause series on Saturday, June 25 to raise money for the Mid Coast Hunger Prevention Program and the Immigrant Legal Advocacy Project.
Maine native Heather Masse is well-known to audiences as a regular guest on the NPR radio show "A Prairie Home Companion," both as a solo performer and as a member of the Billboard-charting folk supergroup, The Wailin' Jennys. On the show, Heather has collaborated with artists such as Elvis Costello, Wynton Marsalis, Sheryl Crow, Renee Fleming, and Emmylou Harris. She has also performed in many venues and with other popular groups such as the bluegrass band The Wayfaring Strangers on NPR's World Cafe, and at Boston's Symphony Hall with the Boston Pops.
Heather's degree in Vocal Jazz informs her distinct approach to singing folk, pop and bluegrass. Her rich, soulful, voice elegantly moves through numerous styles organically and with sincerity.
For this concert, Heather joins forces with jazz pianist Jed Wilson. Heather and Jed met as jazz students at the New England Conservatory of Music and have been performing together for about 15 years.
Ms. Masse has released 3 CD's of jazz-inspired folk duets with Mr. Wilson. The title track of her first solo CD "Bird Song" won her 1st prize at the International Acoustic Music Awards. She also won a prestigious Juno Award for "Bright Morning Stars," her latest recording with The Wailin' Jennys.
MASKING IS REQUIRED.
ALL PEOPLE 12 YEARS OR OLDER
MUST SHOW PROOF OF COVID VACCINES
OR NEGATIVE TEST AT THE DOOR.
TICKETS:
$20 in advance, $25 at the door, $10 Students/Children. Tickets available at the church office (729-8515) or online at https://ticketstripe.com/heather.