Goethe-Institut: Studio 170 - Open Space Call for Proposals
---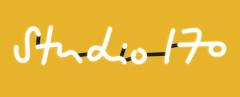 The Goethe-Institut Boston is starting up a new open space project called Studio 170 and is looking for proposals.
The first residency is in December and the application deadline is 9/30. More info at http://www.goethe.de/boston/studio170.
LOOKING FOR A SPACE TO REALIZE A CREATIVE PROJECT AND PRESENT IT TO THE PUBLIC? APPLY TO BE PART OF STUDIO 170, THE GOETHE-INSTITUT'S NEW OPEN SPACE PROJECT!
With the reopening of our newly renovated building on 170 Beacon Street in Back Bay, we make our unique, flexible space available to artists and creative minds as a "laboratory" for ideas, unaffected by rental, institutional or academic restraints.
WHO: Artists, musicians, filmmakers, writers, choreographers, community activists, theater makers, composers, performance artists, artivists, and creatives of all kinds are encouraged to apply!
WE OFFER — Choice of space within our building for an open format project within a two week period between December 2019 and December 2020 — Vernissage, publicity and accompanying events — Stipend of up to $ 1,000 for production costs — Access to the Goethe-Institut's large network of partnering institutions, cooperating artists and open-minded, diverse audience — Mentoring through our renowned jury members, if desired.
GUIDELINES
— Applicants must reside and work in New England
— Applicants must be able to demonstrate past successful projects
— Possible projects can be anything from installations,
performances / actions, artist talks, panel discussions and
readings to film screenings, exhibitions and digital projects,
and beyond
— The time frame is flexible within a given two week period
— Innovative and experimental projects will be favored
— Applicants are encouraged but not required to use our current
programming topics: Democracy, Sustainability, Migration
JURY A jury consisting of renowned artists and curators in New England will select 5—6 projects to be realized between December 2019 and December 2020 in our beautifully newly-renovated building. Jury members 2019/2020 are Pieranna Cavalchini, Jay Scheib, Daniel Bowles
DATES — Application deadline is September 30, 2019 at 12 midnight — Results will be communicated by the end of October 2019 — The first residency is scheduled for December 2019 with five to follow in 2020.
For more information and to apply please visit