Maine Photography Show marks 12th year
---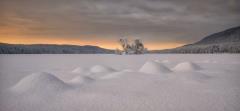 Boothbay Region Art Foundation, sponsor of an annual show that highlights Maine's best photographers, invites residents (and part-time residents) to enter up to 3 entries for the chance to be selected for the MPS 2017 exhibit. Categories consist of Color, Black & White, and Special Theme of "Primary Color Landscape;" those under 18 years of age may choose a mix of themes in the "Student Category."
All 4 Categories (each) have 4 special cash prizes totaling $1800 including one $500 "Best in Show" Award, all of which will be selected by the exhibit's juror, Marc Muench, internationaly known landscape photographer.
The call for entries is open now through midnight, Friday, January 27, 2017. Please go to website mainephotographyshow.org for further info regarding the juror, rules, more details and entry fee.