Announcing: Registration is open for the MCA 2016 Weekend Workshop @ Haystack!
Date: May 12, 2016 - May 15, 2016
Location: Haystack, Deer Isle
---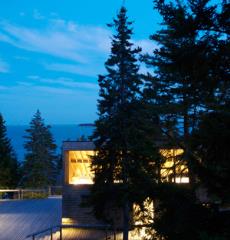 The 2016 MCA Workshop Weekend at the Haystack Mountain School of Crafts in Deer Isle, ME will be held May 12-15, 2016.
Workshop descriptions, additional information and registration forms HERE. There is a $50 early bird discount for registrations received by December 31.
Ceramics Raku with Sharon Townshend, 2014 MCA Master Craft Artist
Printmaking Collagraph and Carborundum with Mike Marks
Fiber Arts Textile Design Projects with Claudia Brahms
Woodworking Marquetry and Inlay with James Macdonald
Mixed Media Cold Connecting Sculpture with Sam Shaw, 2015 MCA Master Craft Artist
Blacksmithing Fun with Metal:Forging and Welding with Eric Ziner
Jewelry Anticlastic Raising with Michael Good