Gina Williams Drive-In Music Series
Date: September 12, 2021
Time: 01:00 PM - 02:30 PM
Location: Bridgton Twin Drive-In, Bridgton
---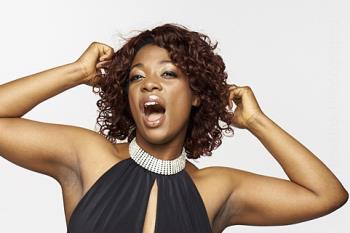 Denmark Arts Center is excited to be working with Norway Savings Bank and Bridgton Twin Drive-In to present this music series each Sunday end of August to mid- September.
GATE OPENS 12pm / CONCERT STARTS 1pm / $50 per Vehicle-5 person max. / Reservations Required / A Rain or Shine event /Music on your FM station AND a rotation of Food Trucks Cheese Louise, Curbside Comforts & The Pink Waffle
Producer, Actress, Singer, Pianist, and Composer are a few ways to describe the talents of Ms. Gina Williams. Her repertoire is expansive including a mix of Classical, Pop, R&B, Jazz, Gospel/Jazz, 70s disco, with some Whitney, Aretha, Celine, and beyond. Gina's performance includes original material in each of these categories including a sprinkle of Electronica and Rock. Ms. William's performance spans decades and genres, this Diva can do it all!
On one hand, the soul/pop/gospel chanteuse is a classically trained composer with a Master's degree as a concert pianist. On the other, she's vibrant live performer whose stage shows may combine hip-hop, funk, electronica, and a full-fledged orchestra. On yet another hand, she's a songwriter, producer, and actress who has worked alongside the likes of John Cusack, John Goodman and recently Alex Graves (producer of Games of Thrones & The West Wing). Her songs are used in film and television in as far away places as Russia.
The only thing Gina Williams is not is predictable. Williams has become a one-woman entertainment industry dynamo. She produces her own records, composes her own songs, choreographs her dancers and masterminds her stage show, and generally controls the fate of her entire music career.
Thanks to the generous support of Maine Arts Commission we are able to present Ms. Gina Williams
Filter Events
Venue
Bridgton Twin Drive-In
Bridgton
ME
04022
Organization
Denmark Arts Center
Susan Beane
2074522412
gro.strakramned@ofni