Lights, Camera, Action Workshop - Nokomis High School
Date: February 18, 2020
Location: Lights, Camera, Action, Newport
---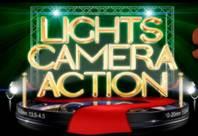 If you're looking for a fabulous low-cost day for your creative young people, on Tuesday, February 18 head on over to Nokomis High School in Newport for their 4th Lights, Camera & Action: This event draws hundreds of people and offers a day of workshops, rehearsals, and a performance. You will be taught by qualified and enthusiastic instructors on a wide variety of fun topics.
LCA will be an amazing adventure of workshops for your child.
Join the "Final Act" performing and watching seasoned musicians and entertainers the evening of the 18th at 6:30 pm!
Faculty from 2019 included volunteers employed by, associated with, from…. Boston Conservatory of Music, Waterville Opera House, Greater Portland, Lakewood Theater, Boston, Massachusetts, Nokomis High School and Maine Central Institute…...
To learn more and sign up, https://www.nokomislightscameraction.com/