Longfellow Days 2023: THE COURSEN READINGS, PART ONE
Date: February 5, 2023
Time: 01:00 PM - 02:00 PM
Location: Curtis Memorial Library, Brunswick
---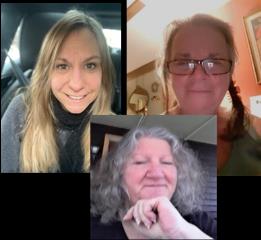 LONGFELLOW DAYS 2023: TRAVEL ABROAD & WITHIN
We're back again with full programming after a two-year absence. Join us as we embark on a month-long celebration of Longfellow, poetry, and community. All events are FREE!
__________________________________________________________
Sunday, February 5, 1:00 PM ~ THE COURSEN READINGS, PART ONE
Many superb writers have graced Brunswick and its vicinity through the years. We feature twelve of them in a four-part Sunday series named for the late poet and Longfellow Days' friend, Herbert Coursen. We begin with Maine poets Jen Walker Grace, Claire Hersom, and Marcia Simmons. Refreshments.
Fireplace Room, Curtis Memorial Library
__________________________________________________________
Longfellow Days is Brunswick's month-long celebration of the great American poet, who lived here while Wadsworth Longfellow's birth month - entertaining cultural events all over town will explore themes that are suggested by the poet's life and work. This year's event is titled "Travel: Abroad and Within."
Henry Wadsworth Longfellow was inspired by traveling, whether internationally or close to home. His adventures shaped his writing, even when his subject had nothing to do with journeys or locales – thus providing evidence that travel can happen over great distances or within our thoughts.
See the full schedule for Longfellow Days at the Brunswick Downtown Association website, https://brunswickdowntown.org/events/longfellow-days/.
FMI contact longfellowdays@gmail.com.