MECA Annual Holiday Sale!
Date: November 20, 2020 - December 11, 2020
Location: Online, Portland
---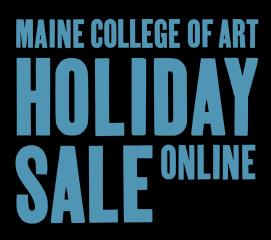 This year's annual Holiday Sale will continue online! Featuring hundreds of handmade items by MECA students, staff, faculty, alumni, and friends of the college, this always popular annual sale will continue to bring the Portland community and beyond together.