Songs from Here with Sarah Tuttle
Date: August 14, 2022
Time: 03:00 PM
Location: Denmark Arts Center, Denmark
---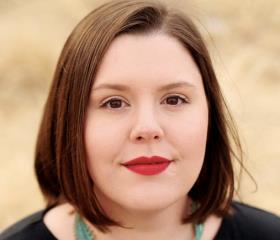 Songs From Here is a new initiative put together by Maine-based musicians intended to cultivate and celebrate locally written and performed poetry and song. Classical soprano Sarah Tuttle and pianist Bridget Convey will take us on the journey (Songs From Here Bios.) SCROLL DOWN TO ORDER TICKETS.
Our initial project is a series of performances featuring a program that highlights the poetry of New England. The centerpiece of our musical program will be a world premiere of a new song cycle from Erica Ball featuring exclusively poets from Maine. Our performances will also feature readings from locally based poets, creating a seamless and intuitive program of poetry and song that highlights local creativity.
It is our hope that this project will grow to connect poets, composers, and performers from across Maine, cultivate a culture of song in our state, and provide the basis of a network for fostering collaborations and strengthening artistic community.
Filter Events
Venue
Denmark Arts Center
50 W Main Street
Denmark
ME
04022
Susan Beane
gro.strakramned@ofni