Workshop: "Create a Natural & Imagined Cabinet of Wonder" with Carin Berger.
Date: July 27, 2022
Time: 10:00 AM - 12:00 PM
Location: TEIA Club, Peaks Island
---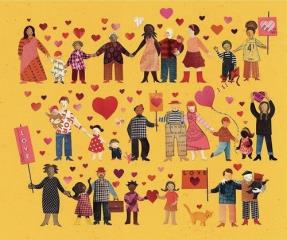 Artists are treasure hunters and collectors. Inspired by the aesthetics of natural history collections and drawing from the imagination, Carin Berger will focus on creating specimen boxes of unique objects and invented creatures—miniature cabinets of wonder—from found paper and ephemera. Carin is an artist, children's book author/illustrator, and treasure trove of inspiration on so many artistic subjects - do follow her on facebook and instagram! carinberger.com
In partnership with TEIA, free and open to all ages, donations welcome. Class limit is 30. Please email nancy@illustrationinstitute.org to reserve a spot. Boxes, scissors and glue provided. Please bring your favorite additional items, paper, ephemera.