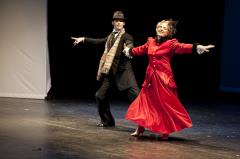 CAPTION:
ALL PRESS RELEASES
Swing & Sway Dancing presents their 9th annual holiday showcase!
New Website! Andersen Design's Mold Making Crowdfunder Projects
Artwalk Gardiner Celebrates its 10th Season this December
'Holiday Offerings' Opens December 5th at Richard Boyd Art Gallery
4th Annual "Nature" Art Exhibition Now Online Ready to View
Ginger Bread Art Competition
Maine Women in the Arts Prelude Festivities
The 2014-2015 Maine Poetry Express Launches at the Maine State Library
Live Halloween Radio Drama at Husson University: The Murders in the Rue Morgue by Edgar Allan Poe
Haystack Director Stuart Kestenbaum to Step Down in 2015
James Macdonald: "Illustration in Wood"