ARTS COMMISSION ANNOUNCES LEADERS FOR NEW PROGRAM
ARTS COMMISSION ANNOUNCES LEADERS FOR NEW PROGRAM
FOR IMMEDIATE RELEASE
For additional information contact
Argy Nestor, Director of Arts Education
at: 207/287-2713
or e-mail: argy.nestor@maine.gov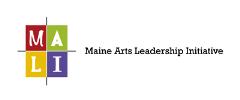 AUGUSTA, ME, June 16, 2016 — The Maine Arts Commission is pleased to announce the selection of four artists as part of a new pilot program, Teaching Artist Leaders, for teaching artists to work alongside PK-12 teacher leaders as an expansion of the Maine Arts Leadership Initiative (MALI). MALI, established in 2011, is committed to the development of teacher leaders to ensure deep understanding and meaningful implementation of high quality teaching, learning, and assessment in the arts. The new Teaching Artist Leaders will join MALI's participating educators in August for three days of collaborative professional development on the topics of teaching and learning; assessment; advocacy; funding; and more.
"The first job of an artist is to communicate in the way that they can be best heard and understood," said Tim Christensen, a clay artist from Franklin and one of the four selected. "Consequently, it is my job as a teaching artist to create a safe place for artists to become familiar with what that voice looks like, to explore what it can do."
The new Teaching Artist Leaders, selected through a competitive application process, are Karen Brooks of Lewiston; Tim Christensen of Franklin; Jeri Pitcher of Readfield; and Bridgid Rankowski of Westbrook. Brooks is committed to promoting creativity across the life span, and integrating the arts into community life. Pitcher uses theater to show "we all have the ability to reflect upon our lives and express our own points of view," and Rankowski is "very interested in helping educators understand how to create and modify artistic programs for students with multiple types of disabilities." Their full bios are available on the Commission's free teaching artist roster: https://mainearts.maine.gov/Pages/Education/Teaching-Artist-Roster. There are now 58 artists on the roster in disciplines including music, dance, theater, visual arts, and literary arts. The Commission encourages educators and those responsible for arts education to utilize the roster by communicating directly with the Teaching Artists through the website.
The Arts Commission defines Teaching Artists as professional artists who are dedicated to lifelong learning and arts education, have made it an integral part of their professional practice, and who have cultivated skills as educators in concert with their skills as artists. To become a Teaching Artist Leader, the applicants also had to demonstrate interest in and experience with leadership skills.
To learn more about MALI, the Maine Arts Commission teaching artist program, and other PK-12 arts education programs contact Argy Nestor at argy.nestor@maine.gov or 207-287-2713.
The Maine Arts Commission shall encourage and stimulate public interest and participation in the cultural heritage and cultural programs of our state; shall expand the state's cultural resources; and shall encourage and assist freedom
Disclaimer:
Any person or entity that relies on any information obtained from this system does so at his or her own risk. Various websites may be linked through the MaineArts.com website. Content of such sites is not monitored by the Maine Arts Commission.