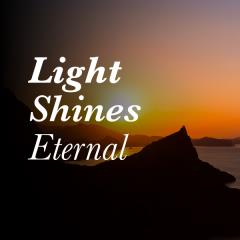 Caption:
Light Shines Eternal
ChoralArt Singers, under the direction of Robert Russell, present Donald McCullough's Holocaust Cantata with cellist Miriam Bolkosky, pianist Diane Walsh, tenor Darrell Leighton, soprano Molly Harmon, mezzo-soprano Andrea Graichen, and narrators Carolyn Braun, Erik Jorgensen, Mark Vogelzang and Aileen Andrews; and James Whitbourn's Luminosity, featuring Kimberly Lehmann on viola, Zach Gagnon on tam tam, Sara Wasdahl on the Indian tanpura, and Dan Moore on pipe organ.
CONTACT INFO:
Cathedral of St. Luke


143 State St


Portland
Contact:
ADDITIONAL INFO:
Category:
Cost:
Sponsor:
ACCESSIBILITY INFO:
Notes :
Disclaimer:
Any person or entity that relies on any information obtained from this system does so at his or her own risk. Various websites may be linked through the MaineArts.com website. Content of such sites is not monitored by the Maine Arts Commission.