Live from the MET: Elektra (Strauss)
Live from the MET: Elektra (Strauss)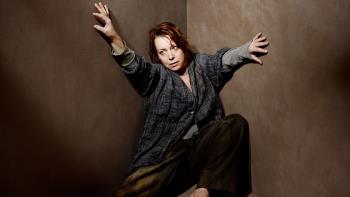 Caption:
Soprano Nina Stemme is the title character in Richard Strauss' classic "Elektra." by The New York Metropolitan Opera
The Met stage is "elektra-fied" in this high-definition 1 pm simulcast at The Grand in Ellsworth on Saturday, April 30of Richard Strauss' classic Elektra an intense and still-startling work that unites the commanding impact of Greek tragedy with the unsettling insights of early-20th-century Freudian psychology. The genius director Patrice Chéreau (From the House of the Dead) didn't live to see his great Elektra production, previously presented in Aix and Milan, make it to the stage of the Met. But his overpowering vision lives on with soprano Nina Stemme—unmatched today in the heroic female roles of Strauss and Wagner—who portrays Elektra's primal quest for vengeance for the murder of her father, Agamemnon. Legendary mezzo-soprano Waltraud Meier is chilling as Elektra's fearsome mother, Klytämnestra. Soprano Adrianne Pieczonka and bass-baritone Eric Owens are Elektra's troubled siblings. Estimated Run Time 1 hr. 45 mins. For more information on this or other Grand events, please call the box office at 207-667-9500 or visit The Grand website at www.grandonline.org or follow us on Facebook.
CONTACT INFO:
The Grand


165 Main Street


Ellsworth
Contact:
ADDITIONAL INFO:
Category:
Cost:
Tickets are Reserved Seating for this hi def simulcast screening and the prices are as follows- $27 for Adults, $25 for Grand Members and $19 for Students (15 & under).
Sponsor:
ACCESSIBILITY INFO:
Notes :
Disclaimer:
Any person or entity that relies on any information obtained from this system does so at his or her own risk. Various websites may be linked through the MaineArts.com website. Content of such sites is not monitored by the Maine Arts Commission.