Live from the MET: Roberto Devereux (Donizetti)
Live from the MET: Roberto Devereux (Donizetti)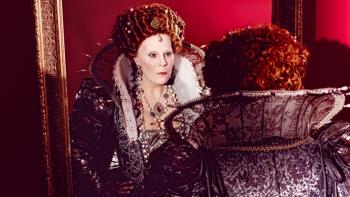 Caption:
Soprano Sondra Radvanovsky takes on Queen Elizabeth I in Donizetti's classic "Roberto Devereaux." by The New York Metropolitan Opera
The Met stage ignites in this high-definition 1 pm simulcast at The Grand in Ellsworth on Saturday, April 16of Gaetano Donizetti's classic Roberto Devereaux an opera that shows the composer at the height of his musical and dramatic powers. Soprano Sondra Radvanovsky takes on the extraordinary challenge of singing all three of Donizetti's Tudor queens in the course of a single season, a rare feat made famous by Beverly Sills—and not attempted on a New York stage since. In this climactic opera of the trilogy, she plays Queen Elizabeth I, forced to sign the death warrant of the nobleman she loves, Roberto Devereux. Tenor Matthew Polenzani is Devereux, and mezzo-soprano Elīna Garanča and baritone Mariusz Kwiecien complete the principal quartet in the bel canto masterpiece, conducted by Donizetti specialist Maurizio Benini. Estimated Run Time 3 hrs. 5 mins. For more information on this or other Grand events, please call the box office at 207-667-9500 or visit The Grand website at www.grandonline.org or follow us on Facebook.
CONTACT INFO:
The Grand


165 Main Street


Ellsworth
Contact:
ADDITIONAL INFO:
Category:
Cost:
Tickets are Reserved Seating for this hi def simulcast screening and the prices are as follows- $27 for Adults, $25 for Grand Members and $19 for Students (15 & under).
Sponsor:
ACCESSIBILITY INFO:
Notes :
Disclaimer:
Any person or entity that relies on any information obtained from this system does so at his or her own risk. Various websites may be linked through the MaineArts.com website. Content of such sites is not monitored by the Maine Arts Commission.