28th Annual School of Music Scholarship Gala
Date: December 7, 2018
Time: 07:00 PM
Location: Corthell Concert Hall, Gorham
---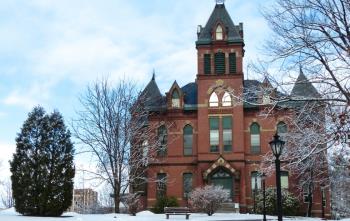 As the chill of winter begins to settle over Maine, the USM School of Music invites you into our home to celebrate, to inspire, and to honor and support our students. The 2018 School of Music Scholarship Gala will take place in the historic Corthell Hall on the Gorham campus. This is the building where generations of musicians have learned their craft. It is home of the concert hall that many of our supporters helped to create. It is a place of hard work, dedication and passion that has helped to set us on the path to the future.
Save the Date for our 2018 Celebration!
Join us in our home as honored guests as we eat, drink, celebrate and support the scholarships that bring these wonderful students to USM.
Filter Events
Venue
Corthell Concert Hall
Gorham
ME
Lori Arsenault
2077805555
ude.eniam@airol