'Holiday Offerings - Ringing in the New Year'
Date: January 4, 2019 - January 27, 2019 (Sunday, Friday, Saturday)
Time: 10:00 AM - 03:00 PM
Location: Richard Boyd Art Gallery, Portland
---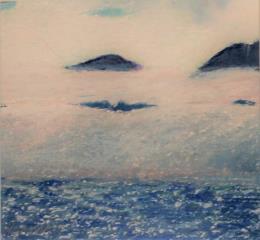 (Portland, ME) To help ring in the New Year 'Holiday Offerings - 2018' continues through January 27, 2019. This annual group exhibition at Richard Boyd Art Gallery is comprised of smaller works of visual art. The show features a selection of paintings no larger than 24" x 24" created en plein air and in studio settings depicting a range of scenes across multiple genres, and a select offering of bronze sculptures and works in clay.
'Holiday Offerings - Ringing in the New Year' features paintings by gallery artists' Amy Bickford, Patricia Chandler, Carrin Culotta, Kevin Daley, Randy Eckard, Wyn Foland, Julianne Garvey, Jane Herbert, Scarlet Kinney, Jen Pagnini, Roy Perkinson, Bob Santandrea, Felicity Sidwell, Wilson Stewart; and limited edition bronze sculptures by Charles Ellithorpe, DVM and works in clay by Richard Boyd.
The exhibit is open free of charge between the hours of 10:00 a.m. and 3:00 p.m. every Friday, Saturday, and Sunday through January 27, 2019. Additional days and times by chance or scheduled by appointment.
For more information about the exhibit contact Richard Boyd Art Gallery by phone at (207)-712-1097, via email at info@richardboydartgallery.com or visit the gallery's website at http://www.richardboydartgallery.com . Like us on Facebook at http://www.facebook.com/RichardBoydArtGallery .
Copyright(C)2018 Richard Boyd Art Gallery All Rights Reserved.