Bangor Community Theatre Auditions for "I Remember Mama"
Date: February 8, 2019
Time: 05:30 PM - 08:00 PM
Location: Bangor Community Theatre, Bangor
---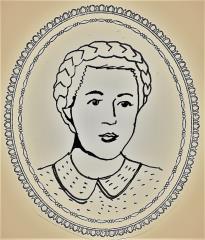 "I Remember Mama" is a comedy/drama which tells the heartwarming story of the Hanson family, Norwegian immigrants living in San Francisco in 1910. Teenage Katrin observes her Mama and how she handles all the surprises of being a mother to four lively children, each with unique personalities and needs, as well as a colorful and occasionally peppery extended family, all within a (very) tight budget. The many vivid characters include nice roles for middle-aged actors, as well as kids 8-18 and elders. Many of you might be familiar with the classic movie version from 1948 starring Irene Dunne. Directed by Irene Dennis.
Auditions: Friday, Feb. 8 from 5:30-8:00pm
And Sunday, Feb. 10 from 2:00-4:00pm
Callbacks: Sunday, Feb. 10 from 4:00-5:00 if needed.
Production dates: Friday-Sunday, May 3-5 and May 10-12, 2019
Casting Requirements:
13F, ages 8-75
9M, ages 8-75
Some roles will be doubled. Ideally, looking for a multi-generational cast of 10-12 actors.
For a complete list of characters, please visit our FaceBook event page, Auditions for "I Remember Mama" at BCT.
This production is sponsored in part by the Maine Arts Commission, an independent state agency supported by the National Endowment for the Arts.