Henry Wolyniec | relief
Date: April 5, 2019 - May 31, 2019 (Thursday, Friday, Saturday)
Location: Speedwell projects, Portland
---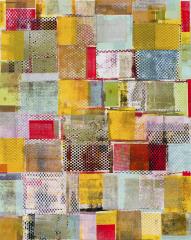 FRIDAY APRIL 5 - FRIDAY MAY 31
The gallery is open regularly from 12 to 6 on Thursday, Friday, and Saturday.
HENRY WOLYNIEC | relief
With an opening event on Friday, April 5th from 6 to 8pm*
Henry Wolyniec has been a visual artist for over 35 years. He was educated at Columbia University and received his BFA from the Parson Schools of Design in 1979. He has exhibited in New York City, Massachusetts, Maine, North Carolina, and Maryland, among other places.
For more information about the artist please visit: www.henrywolyniec.com
*please note that the gallery will not be open for regular hours until after the opening event.