Le Grand Jack (Jack Kerouac's Road) Documentary Screening and Q & A
Date: June 6, 2022
Time: 06:00 PM - 08:00 PM
Location: Franco-American Collection, Lewiston
---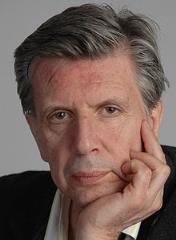 The Franco-American Collection at the University of Southern Maine invites you to join us in-person on Monday, June 6, 2022, 6 pm-8 pm, for a screening of the documentary Le Grand Jack (Jack Kerouac's Road) A Franco-American Odyssey. Following the screening there will be a Q & A period with the filmmaker, Herménégilde Chiasson.
Herménégilde Chiasson was born in New Brunswick, Canada in 1946, and is an Acadian poet, playwright and filmmaker. He also served as the lieutenant-governor of New Brunswick between 2003-2009. Monsieur Chiasson holds many titles and memberships, including: Officier de l'Ordre du Canada, chevalier de l'Ordre des Arts et des Lettres de la France, member of the Société royale du Canada, de l'Ordre du Nouveau-Brunswick and de l'Ordre des francophones d'Amérique, and is considered the "father of Acadian modernity."
The event, presented by the Québec Delegation in Boston, will include a presentation of the Franco-Route, an initiative championed by the Delegation, a presentation (on video) from the mayors of St-Pacome and St-Hubert the villages Jack Kerouac's parents came from, a showing of the movie (subtitled in English) and a Q & A with Monsieur Chiasson, moderated by Marie-Josée Duquette of the Delegation.