February 2, 2013 - February 28, 2013 (Wednesday, Thursday, Friday, Saturday)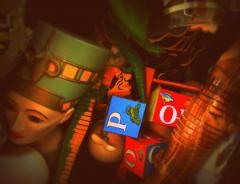 Join us for this group show where artists created works of art based on personal mementos that have been carried with them over time. Themes of possession and dispossession are explored through a variety of media. Sentimental objects previously kept in boxes and drawers are reexamined and reworked by the artist.

This exhibit will also feature a living story wall, a memento wall, a beehive of sorts, where visitors are encouraged to let go of their own tokens or small possessions – be it something found on the way to the gallery, something from your pocket, or something from your past – which may be left with a note, short story or explanation for the next visitor to discover.
Opening Night Reception: February 1, 2013, 5 p.m. - 8 p.m.
CONTACT INFO:
Common Street Arts


16 Common Street


Waterville
Contact:
ADDITIONAL INFO:
Category:
Cost:
Sponsor:
Disclaimer:
Any person or entity that relies on any information obtained from this system does so at his or her own risk. Various websites may be linked through the MaineArts.com website. Content of such sites is not monitored by the Maine Arts Commission.