Creative Portland Open Call For Art
---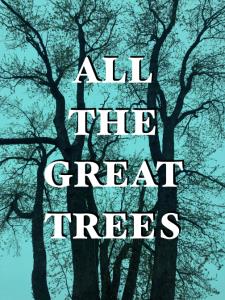 OPEN CALL FOR ART
"ALL THE GREAT TREES"
Creative Portland is now accepting submissions from artists in Greater Portland for our fall exhibition
SUBMISSIONS DUE SEPTEMBER 13, 2019
We invite Greater Portland artists to submit your work for exhibition consideration in our 5th juried show, ALL THE GREAT TREES, which will hang for 6 months between October 2019 and April 2020. Unless you are exhibiting in our current show, "Immersion," at 84 Free Street, all artists are invited to submit work (up to three pieces) for consideration via high resolution jpeg to
submissions@creativeportland.com
.
The theme for this show is ALL THE GREAT TREES. Your response will present your personal interpretation of a tree, or a series of trees, preferably in a large scale format. Our curatorial team will review your work, due by September 13. Should your work be chosen and sell in our gallery, we ask for a 20% voluntary donation of your sale.
CRITERIA FOR SELECTION:
Artist must be a resident of Greater Portland (Biddeford to Brunswick).
All 2D mediums are welcome; no sculptures please.
Dimensions must be at least 24" X 30" (our gallery space is designed for large pieces).
Price must fall between $300 and $3000.
No more than three submissions per artist. Only one will be chosen.
Submissions must be labeled: each jpeg must be labeled with the artist's name as well as the title, medium, dimensions, and price of the piece. Please include this info in the body of your email as well.
Please also include your physical address and a link to your website (if applicable) in the body of your email.
Art must be delivered ready to hang and available to exhibit October 15, 2019 - April 2020.
Artist will be asked to attend opening reception on the evening of October 23.
Deadline for submissions is Friday, September 13, 2019. Notifications for acceptance will be sent out on Friday, October 4, 2019.
Please also mark you calendar for a public opening reception with artists in attendance on First Friday, November 1st.