Expo 2020 Dubai--performers needed!
---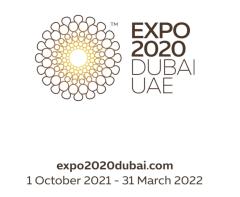 Global Ties U.S. is actively recruiting performing artists from AK, AR, ME, MS, ND, NM, SD, RI, WV, and WY.
Expo 2020 Dubai takes place between October 1, 2021 and March 31, 2022. Solo performers and groups of five or less will be considered. Basic criteria listed below:
All members must be U.S. citizens or legal permanent residents with valid passport
Performance is representative of their home state or region

Ability to perform on small stages or flexibility to adjust performances to fit various venues
Willingness to commit to a 6-8 day program including travel days
Program funding will cover:
Round trip international airfare and baggage
Hotel accommodations in Dubai
Per Diem at the GSA rate

Honorarium for performance days ($300/day)
Ground transportation in Dubai
PCR testing support in the UAE prior to departure back to U.S.
Performers would not have to apply through our previous application system. They would be vetted by the Department of State and Global Ties U.S. would be reaching out to the acts recommended to confirm their interest and availability in coordination with the USA Pavilion operations team. Let me know if you have any questions and thanks, as always, for your collaboration and support.