Good Idea Grant Announcement
---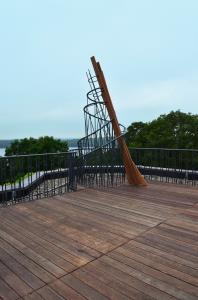 The Maine Arts Commission recently approved the following Good Idea Grant recipients at their board meeting on April 25, 2014. A total of thirty-five applications were submitted and ten were approved. A total of $14,2010 was awarded.
Thom Willey of Southwest Harbor: To support a film documentary of a Passamaquoddy birch bark canoe builder and basket maker.
Tina McLuckie of Portland: To support sharing individual stories of physical and mental trauma through body castings and recorded interviews.
Patrick Walker Russell of Portland: To support a short documentary film about an alternative economic, worker-owned cooperative in Portland, Maine.
Zoe Keller of Machias: To support a community print shop research trip.
Aaron T. Stephan of Portland: To support the production of three large-scale sculptures for an upcoming exhibit.
Caitlin Shetterly of Portland: To support her writing about America's incendiary debate over Genetically Modified Organisms.
Martin Swinger of Augusta: To support attending and presenting at the Transformative Language Arts Network national conference.
Gary Robinov of Portland: To support a series of documentary conversations with creators about why they do what they do.
Dudley Zopp of Lincolnville: To support an installation offering viewers a walk through the geological and cultural history of the world.
Deborah Klotz of Falmouth: To support the transformation of family garments into handmade paper.
The Good Idea Grant program fostered the growth of Maine's artists by supporting the creation of new work or professional development. These are the last recipients of this grant, which has been replaced by the Project Grant for Artists. The new grant will offer a higher funding amount per award and have a single application deadline annually.
1.