Juror for ARTinME! 2017
---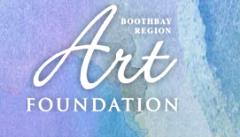 The Boothbay Region Art Foundation invites all artist with a Maine address, to submit to ArtinME! 2017. The Foundation will be accepting submissions at the Gallery at One Townsend Ave., Boothbay Harbor, on October 10th, from noon until 7pm, and October 11th, from 9 until noon. All art must be no larger than 2500 square inches, and all sculpture weigh no more than 50 Lbs. No digital or photographic art will be accepted.
Chris Crosman, formerly of the Farnsworth Art Museum and Crystal Bridges Museum in Bentonville, Arkansas, will be the Boothbay Region Art Foundation's judge for their statewide exhibit, ARTinME! 2017. Currently living in Thomaston, Crosman has recently curated the exhibit: "Islands for Andrew Wyeth: In Retrospect." The exhibit is at the Brandywine Museum in Chadd's Ford, Pennsylvania, and will travel to the Seattle Art Museum later this fall.
For further information, please visit the website, www.boothbayartists.org or call 207-633-2703.
Filter Press Releases
Contact Information
Sarah Smith
POBox 366
East Boothbay
ME
04544
207-633-2710
moc.liamg@htimsglas