Kim Yesis Author Debut with Side by Side Tales from Behind the Canvas
---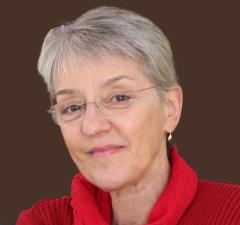 Searsport Author Releases Memoir of Journey into Fine Art
"Most of us go to our graves with our music still inside us." - Oliver Wendall Holmes

Kim didn't want that for Peter.
Author Kim Yesis makes her writing debut with Side by Side Tales from Behind the Canvas, an engaging account of her husband's mid-life transformation from engineering to fine art and her own vicarious journey in support of his venture. This memoir recounts with candor the trials, blunders and triumphs of the artist and his partner as they weather challenges to their partnership, the changing art market and the unpredictable financial landscape as the Great Recession rolls over the country.
On a remote beach in Nova Scotia, Peter announces his desire to abandon the office for a career as a fine artist. Without an inkling of what this will mean, Kim rolls up her sleeves and sets to work on Peter's endeavor. As they immerse themselves more and more deeply in the world of art, they discover unsuspected pitfalls, and Kim begins to struggle for a path of her own. Just as Peter's work begins to bear fruit, his progress is thwarted by the Great Recession, and they must begin all over again – this time in Maine.
Excerpts of Side by Side Tales from Behind the Canvas are available at www.kimyesis.com and via Amazon's Look Inside feature. The book is available in paperback at www.kimyesis.com and in paperback and Kindle formats at Amazon.com. 208 pages including color and black and white illustrations. Price $17.95.
Kim is a native of New Jersey and a graduate of Rutgers University now living in Searsport, Maine. She has a Masters degree in Counseling and has worked over 30 years as a business management professional. She enjoys Maine's great outdoors and its vibrant art community.
"Fun, engaging, and inspirational all in one little book!" Ken DeWaard, Fine Artist

"Best book I have read in a long time!" Susan Renee Lammers, Fine artist