Maine Arts Commission Names State's Top 10 Poetry Out Loud Finalists
---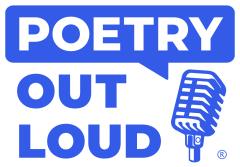 Maine Arts Commission Names State's Top 10 Poetry Out Loud Finalists
AUGUSTA, ME—More than ten thousand high school students learned the joy and discipline of memorizing prose for Maine's Poetry Out Loud recitation contest. After local school competitions, students advanced onto the northern and southern regionals, and now ten students who have perfected the art of spoken word, have moved on to the final competition. The Maine Arts Commission, which administers Poetry Out Loud at the state level, is pleased to announce the top 10 finalists who will compete in the finals at the Waterville Opera House at 3 p.m. on March 2, 2020.
Congratulations to the following finalists:
Northern Maine Regional Champions
Southern Maine Regional Champions
This year's Maine State Poetry Out Loud Finals will start at 3 p.m. The event is free and open to the public and will be broadcast throughout the state by Boothbay Region Television, and live streamed on the Maine Arts Commission's Facebook page. The competition will consist of three rounds of poetry, with the five highest scoring reciters advancing to the final round.One state finalist will be named the overall winner and will advance to the national competition to compete for a total of $50,000 in awards and school stipends, as well as a $20,000 scholarship. The event will be emceed by Maine poet Gibson Fay-LeBlanc.
GET TO KNOW THE FINALISTS ~ The Arts Commission will reveal a short video everyday featuring one of the state finalists starting ten days prior to the 2020 competition.
For more information about the state and national finals, please visit MaineArts.com or contact Meg Fournier, the Commission's Interim Director of Performing Arts.
Filter Press Releases
Contact Information
Ryan Leighton
193 State Street
SHS 25
Augusta
ME
04333
207-287-2726
vog.eniam@nothgiel.j.nayr