Milbridge Theatre & Community Arts Center seeking Executive Director
---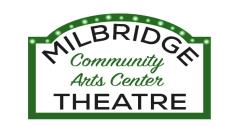 The Board of Gateway Milbridge seeks an entrepreneurial leader and community builder to be the Executive Director of the new Milbridge Theatre and Community Arts Center. This is a full-time position. The right person will help guide the Milbridge Theatre and Community Arts Center, located in beautiful Downeast Maine, as we build a broad and dedicated audience for an array of programming.
Our History
The Milbridge Theatre has been a cornerstone of Milbridge and our surrounding area since its opening in 1937. Originally operating as a stage theatre through the 1950s, the format eventually switched to films. Generations of our area residents relied on the theatre for entertainment and much-needed social and cultural interaction opportunities because it was one of the only facilities we had for creating a strong sense of community and belonging for people of all ages and backgrounds. In 2014, following the death of beloved owner, Dave Parsons, the theatre closed, leaving a deep void in the community. In subsequent years the building deteriorated rapidly.
Gateway Milbridge saw an opportunity that was in line with its mission and began seeking detailed input from residents across the area and made the decision to acquire the property and rebuild/reopen the Milbridge Theater as a modern, full-service theater and community arts center.
After a concerted community effort, the new 5,000 sq. ft. Milbridge Theatre & Community Arts Center, with seating for more than 210, is finished and ready to open as a flexible venue for performances, cultural arts, educational programming, and film. We are in the process of launching the next version of its energizing role in this community. The Executive Director will fulfill its promise by establishing the financial and organizational foundation needed to make the new Milbridge Theatre & Community Arts Center a vibrant asset of the community.
Our Culture
As Executive Director of The Milbridge Theatre and Community Arts Center, you'll be part of a growing organization and a close-knit community. You will be supported by a dedicated Board of Directors and will work with community members that have long ties to the theatre as well as newly-engaged volunteers and partners. You will be part of our effort to strike a balance between new and old, and to bring opportunities to our communities that are too often socially and economically isolated. As we grow, you will help us navigate the theatre's development and programming while upholding our commitment to professionalism, sustainability, and stewardship. We will operate as a team, sharing responsibility and accountability for developing sustaining resources, managing our growing organization and artistic leadership.
Our Mission
It is our mission to serve as a community anchor. We believe the arts are a fundamental part of any vibrant, rural community. By providing inclusive, diverse, educational, and recreational programming that is responsive to the needs and interests of our region, we enhance social, cultural, and economic wellbeing for all.
What We Need
Our new Executive Director will operate in a dynamic environment. This role combines community engagement, some fundraising, organizational operations and development, and program development with a pragmatic vision and direction. We will look to your strengths as we collaborate on detailed, specific plans, but in general, you will work with the Board and Committees to:
• articulate and promote our mission in a variety of methods,
• build a fiscally sustainable organization by generating significant revenues thru programming while managing expenses,
• develop relationships with funders and donors, as well as local and regional partners,
• build a distinctive brand that attracts and retains audiences and performers,
• lead collaborative efforts to develop inclusive, high-quality programming for all ages and backgrounds that is responsive to the needs and interests of our region,
• manage the operations of the staff, volunteers, organization, and the facility,
• oversee the ongoing maintenance of, and improvements to, the facility,
• be able and willing to participate in evening and weekend activities,
• facilitate the ongoing effort of a number of existing and future committees, such as programming and marketing committees comprised of Board Members and volunteers,
• collaborate with the organization's grant writer and board on fundraising.
You Should Bring
We seek a highly qualified individual eager to implement ambitious plans as we accomplish great things together. To be successful in this job, you will need to draw on a body of experience and record of accomplishment that includes:
• a collaborative approach,
• development skills and an ability to grow with the organization,
• knowledge of, and success in, fundraising,
• the ability to cultivate and manage donors, volunteers, audience members, artists and community partnerships while respecting a diverse set of people, needs and interests,
• management skills including experience with managing nonprofit budgets, planning processes, and volunteer/staff supervision and coordination,
• the ability to identify, inspire and collaborate with a variety of talented contributors necessary to execute successful programs,
• enthusiasm for the unique contributions Milbridge Theatre and Community Arts Center can make to broader economic and community development opportunities,
• problem solving skills and the ability to adjust and adapt approaches in the face of unforeseen challenges,
• strong written and oral communication skills, including business and casual writing and public speaking as you will be the spokesperson for the Milbridge Theatre and Community Arts Center,
• a good sense of humor,
• B.A, M.F.A, or relevant degree and preferred five-year work experience in leadership roles.
What This Job Offers
• Salary range of $37,000 to $42,000 commensurate with experience and skills, with the opportunity for adjustment upon attaining certain goals,
• Additional benefits to be negotiated,
• Good work-life balance, challenging work, and the ability to make a dramatic impact in a unique role in a wonderful community.
How to Apply
To apply, send your resume and a letter of interest to hiring@milbridgetheatre.org.
Please let us know how your qualifications and experience connect with our mission, how you would organize this position to best match your strengths with our needs, and any questions you might have.
Applications will be accepted through August 1st or until the position is filled. Applications will be acknowledged via email upon receipt.
The Milbridge Theatre and Community Arts Center is an Equal Opportunity employer. It does not discriminate on the basis of a person's race, color, gender, sexual orientation, physical or mental disability, religion, creed, age, ancestry or national origin.