NOW Open Studio -Artist Residency 2018
---
The goal of the NOW Open Studio Residency program is to provide a private oasis that fosters creative health and enables inspiration to flourish. After acceptance into the program individuals stay as guests in the NOW Open Studio private garden room relieving them of costly accommodation expenses. This two-week intensive stay in the vintage Sellwood borough of Portland, OR will enable artists to disconnect while reconnecting to their inner muse. Between the Zen of NOW and Portland's vibrant urban core, artists are able to find their creative balance. NOW's change of pace and space will inspire artists to be present …in the NOW.
NOW Artist Residency 2018
Due to schedule conflicts with one of our Judges, we are extending our DEADLINE TO NOV 30.
Deadline for Application: NOV. 30, 2017
Notification of Selection: DEC. 11-15, 2017
Residency commences: On or around June 25, 2018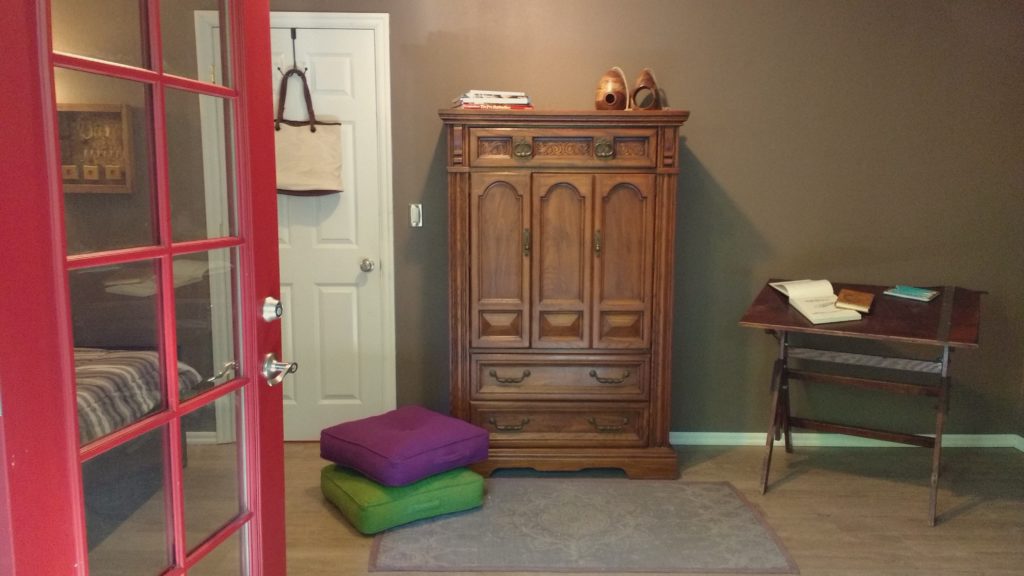 Artists are invited to submit complete applications for the NOW ARTIST RESIDENCY program. Applications will be reviewed on a competitive basis. One or two artists will be selected as the recipient(s) for 2018 year. Residency consistsof the following:
Individuals stay as guests (no lodging cost) in the NOW Open Studio private garden room for a two week residency.
Artist receives a self guided two week session in Creative Stimulation to redirect their creative thought patterns
Individuals are given peace and privacy to work on their creative health.
NOW Artist Residency is open for application by serious emerging or established artist, including recent BFA/MFA graduates. International (non-U.S. resident) artists will be responsible for securing their own travel authorization, Visa documents, etc. NOW cannot secure authorization, but will provide basic documentation explaining the nature of the residency. The ideal candidate for the residency program may be working in any media or genera.
READ MORE: NOWOPENSTUDIO.COM