The Mini Salon – 2020
---
The Mini Salon – 2020 International Small Works Traveling Exhibition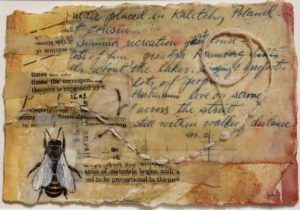 A two year tour will take the The Mini Salon across the U.S. and over seas to Kenya, Africa.
What you'll need to do:
Create Work
Mail Work to Us
Upload – Digital Images of Work
Upload – Artist Statement, CV, List of Work
Pay Fee
DUE DATES
Mailed art works post marked JULY 17
Upload of digital images and documents JULY 17
Fee paid JULY 17
(We suggest artists outside the US mail work by July 10)
EXHIBITION DATES
September 2020 Portland, OR, U.S. The Olympic Building
Spring 2021 Cincinnati, OH, US The Patina Gallery
September 2021 Kenya, Africa HOF Gallery
ELIGIBILITY
Open to all practicing visual artists. An international call.
MEDIA
Open to any and all traditional and non-traditional visual arts media, genre, subject, and content. Media may include: drawing, painting, sculptural, collage, photography, printmaking, etc. 2D.
SIZE LIMIT. Size: 4.5" x 6.5" (11.43 cm x 16.51 cm). NO thicker then 1/4 inch. ( .64 cm)
READ MORE & ENTER: NOWOPENSTUDIO.COM