Top consignor offers free market for Maine artists
---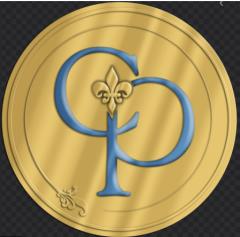 Top consignor offers free market for Maine artists
PORTLAND -- The largest consignment store in Maine is extending its online sales platform to Maine artists free of charge during the COVID-19 pandemic. Cherished Possessions, located in the North Deering section of Portland, said it will make its e-commerce website and support services available to Maine artists free of charge, to help them reach consumers for their art during the COVID-19 crisis.
"We will post any finished, consumer-oriented painting, drawing, photograph, print, pottery, jewelry, collectible, sculpt, woodwork, weave, quilt, and more from Maine artists, for sale on our website, for free," Cherished Possessions President Sam Eakin said.
Eakin said Maine artists who submit products directly to Cherished Possessions will receive 100% of revenues from the sale of their work for the next six months, possibly longer. CP has also committed to support the effort with an ad campaign over the next 30 days. Cherished Possessions reserves the right to screen and reject submissions.
Located with a store at 64 Auburn St. across from the Northgate Plaza, Cherishedpossessions.comis an active website and delivery service that serves thousands of consignors, suppliers and customers, including homeowners, landlords, AirB&Bs, collectors, designers, dealers and artists. CP specializes in unique inventories that include art and collectibles, refinished and repurposed furniture, unique antiques, and unexpected treasures.
"CP has served generations of consignors for art and furniture as an established brand for the last 30 years," Eakin said. "We want to help artists the best way we can: by creating a simple mechanism for buyers and sellers to reach each other while we get past the Coronaviris."
To participate, artists need to email images and text to Info@cpconsign.com with the following information:
1. Not more than three images per item for a maximum of three items per email.
2. Detailed contact information: Name, phone & mailing address
3. Detailed description of the art or object
4. Measurements and weight
5.. A brief biography and/or history of the artist and the object
6. Any text attachments must be in Word
Other restrictions apply. For more information, call (207) 799-3990, visit Cherishedpossesions.com or email Info@cpconsign.com.