AgriCulture
Date: June 15, 2019
Time: 09:00 AM - 04:00 PM
Location: Downtown Skowhegan, Skowhegan
---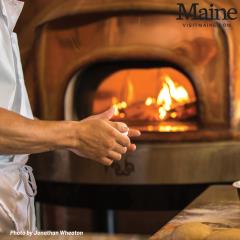 Interested in ultra-local food experiences? How about a festival featuring local food samples, demos, and pairings? You'll find all of the above at AgriCulture, an authentic way to experience local food crafts of Somerset County, Maine.
Join us for an experiential food tour where you can mill wheat, make butter, pair cheeses, sample beer, and more. Then stay for a vibrant downtown festival of local food and drink with live music!
Coordinated by Main Street Skowhegan, the Wesserunsett Arts Council, and the Maine Grain Alliance, AgriCulture is designed to capitalize on the agricultural bounty and ultra-local food products in Skowhegan and Somerset County.
Tickets are on sale for the tour (limited availability) and the downtown festival at AgriCultureMaine.org. Visit us on Instagram at @VisitSkowhegan to see more about the event.