Call for Art: Art2018, 23rd Annual Juried Show
Date: April 1, 2018
Location: Harlow Art Center, Hallowell
---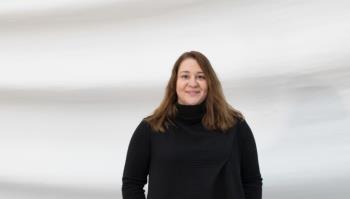 The Harlow Art Center invites artists to submit artwork to Art2018, the 23rd annual juried show and first annual juried show to be held at their new location, 100 Water Street in Hallowell. Art2018 will be on view May 9 through June 2, 2018 and an opening reception will be held on Wednesday, May 9 from 5-7 with an awards ceremony at 6pm. Art2018 is open to all Maine artists and to any artist with a strong connection to Maine.
This year's juror is Bethany Engstrom; a curator, artist, and educator living in Belfast, Maine. She is associate curator at the Center for Maine Contemporary Art in Rockland, Maine and was previously at the Farnsworth Art Museum. She has taught as an adjunct instructor at Unity college and the Intermedia MFA program at University of Maine. Bethany received a BA in Art History, her MFA in Intermedia, and an Interdisciplinary PhD in Intermedial Collaborative Practices, all from the University of Maine. She is currently an artist in residence at the Ellis-Beauregard Foundation and she was a 2013 fellow at Mildred's Lane. Read more about Bethany Engstrom here: http://harlowgallery.org/annual-juried-show/juror/
The deadline for electronic submissions is 11:59pm on April 1, 2018. Original fine art in any media may be submitted, including hand pulled prints, photography and sculpture and fine crafts, including ceramics, glass and fiberart. Jewelry and clothing are not eligible. Each artist may submit up to three works of art, which must be the artist's own original work created within the last three years.
Visit the following URL for complete entry rules and instructions to submit your work to Art2018:http://harlowgallery.org/call-for-art-art2017/. For more information please call 207-622-3813 or email kvaa@harlowgallery.org.