Creatures and Critters: Wildlife and Animal Theme Art Benefit Exhibition
Date: February 2, 2018 - February 25, 2018 (Sunday, Friday, Saturday)
Time: 10:00 AM - 03:00 PM
Location: Richard Boyd Art Gallery, Portland
---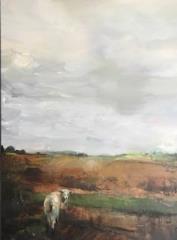 (Portland, ME) Wild things return to Richard Boyd Art Gallery in February. This wonderful benefit exhibition for HART of Maine features wildlife and animal theme art depicting animals in a variety of settings. The exhibit is comprised of sculptures and paintings covering several genres including portraiture and the sporting arts genre.
A portion of Richard Boyd Art Gallery's net income from the sale of art featured in the exhibit and 100% of the income from the sale of several paintings on exhibit will be donated to HART a no-kill shelter run by a marvelous all-volunteer group of animal lovers. To learn more about HART visit http://www.hartofme.com .
"Creatures and Critters: Wildlife and Animal Theme Art" is open free of charge between the hours of 10:00 a.m. and 3:00 p.m. every Friday, Saturday and Sunday through February 25, 2018. Additional days and times by chance or can be scheduled by appointment. For more information about the exhibit contact Richard Boyd Art Gallery by phone at (207)-712-1097, via email at info@richardboydartgallery.com or visit the gallery website at http://www.richardboydartgallery.com . Like us on Facebook at http://www.facebook.com/RichardBoydArtGallery .
Copyright(C)2018 Richard Boyd Art Gallery All Rights Reserved.